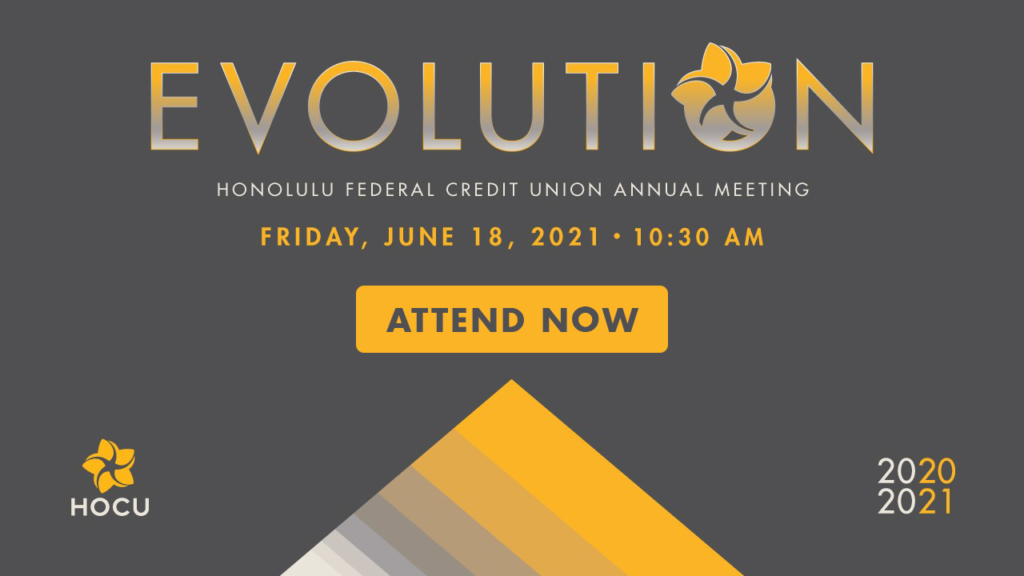 Attend Now
Instead of our traditional in-person gathering, the 84th Virtual Annual Meeting will be hosted online to help protect our members and staff during the COVID-19 pandemic. Here are the details below:
Day: Friday, June 18th
Time: 10:30 am
Location: Virtual
Mark Your Calendar
HOCU will be using an online platform called CU Ballot to conduct the Virtual Annual Meeting. Audio will be heard during the meeting from your computer or mobile device speakers. The following materials are available and will also be handed out within the meeting platform:
What Info is Needed to Login?
You need the following info to log into the Annual Meeting on CUBallot:
Membership/Account Number
Last Four Digits of Your Social Security Number
**All login info will be secure and confidential**
Need Help?
Please call 808-777-5602 if you need immediate assistance.