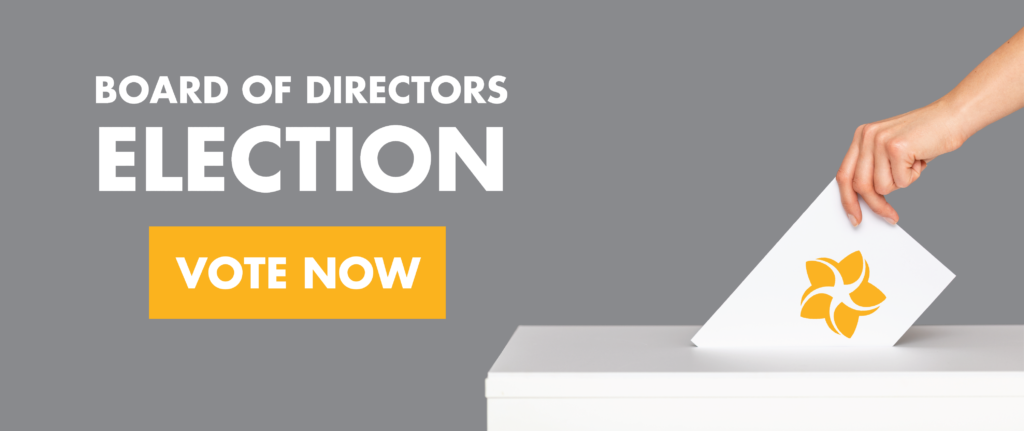 Voting begins April 9 and continues until Friday, May 14 at 11:59 pm HST. The online ballot system is being administered by CU Ballot, a third-party company.
Who Can Vote?
Primary HOCU members in good standing (minimum $5 in savings and no loan deficiencies)
Became a HOCU member by March 31, 2021
At least 16 years old by June 18, 2021
How Do You Vote?
Request a paper ballot by calling 877-905-2603

CU Ballot will mail you the ballot with a postage-paid return envelope. Please fill out the ballot and mail it back to CU Ballot.
It must be received by CU Ballot by May 7 at 5 pm HST.
Ballots are not available at any of our branches.
What Info is Needed to Vote?
You need the following info for voting online and paper ballot:
Membership/Account Number
Last Four Digits of Your Social Security Number
**All login info will be secure and confidential during the voting process**
Who Are the Candidates?
Wyman Au
Colin Chung
Annie Fletcher
Christopher Jay
Lydia Kauha
View their bios here.
Need Help?
Please contact us at cuelections@myhocu.com or 808-777-5610.