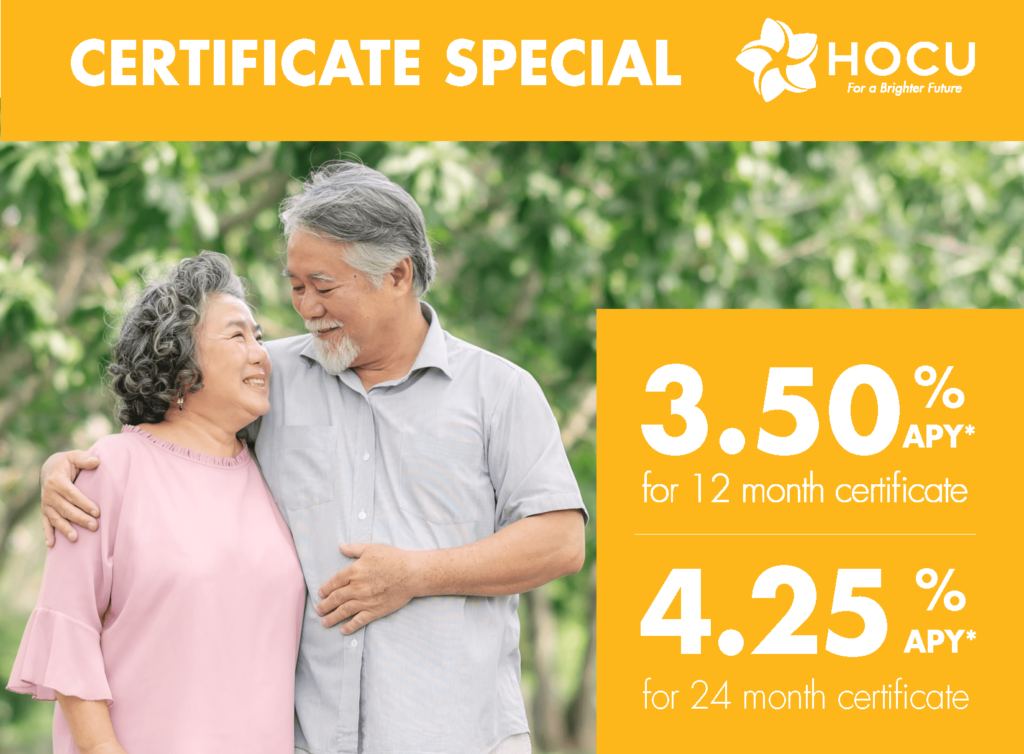 Boost Your Savings With Our Certificate Special
Bring your money from another institution and take advantage of our new certificate special. Lock into these special rates by March 31, 2023.
Product
APY*
Minimum to Open
Maximum
12 Month
Certificate
3.50%
$500
No Limit
24 Month
Certificate
4.25%
$500
No Limit
Take Advantage of this Limited Time Special
APY = Annual Percentage Yield. Rates accurate as of 02/01/2023. Offer subject to change or cancel at any time without notice. Deposits needs to be from another financial institution. Fees could reduce the earnings on the account. Minimum opening balance for certificate special is $500. There is a no limit maximum for these certificate specials. Early withdrawal penalties apply. The additional 0.05% APY* given to members age 55 and over doesn't apply to this special. Membership with Honolulu Federal Credit Union (HOCU) required. Federally insured by NCUA.