Join HOCU and you're more than a member. You're an owner.
Enjoy all the benefits of membership
Become part of a member-owned, member-driven financial institution where giving people brighter futures is our main priority.
01
Complimentary Services
• Online Banking
• Mobile Banking
• Bill Pay
• AMEX Traveler Checks
• Official Check
• Notary Service
• Signature Guarantee
• Payroll Deduction and Direct Deposit Services
• $2000 Accidental Death and Dismemberment benefit thru Trustage®
02
Value
• Professional, Knowledgeable and Caring staff
• Safe Deposit Box- State of the Art Bio Recognition at our Moiliili Branch
• Competitive Loan and Savings Rates
• Wide array of products to offer members- ex. Photovoltaic refinance, Green Loans, Kasasa, IRA's, Overdraft Privilege
• 5 Full Services Branches
• Educational Seminars
• Keiki and Teen Accounts
• Fun events for our members throughout the year
03
Convenience
• 5 HOCU locations
• Shared Branch Network
• OLB/ Mobile Banking to bank online 24/7
• Bill Pay
• Web Loans
04
Financial Consulting and Investment Services
• Provided by LPL Financial
• Work with a Certified Financial Planner help you create, manage, and work towards pursuing your financial goals.
Individuals of the following fields of membership are eligible to join HOCU

Members of the U.S. Armed Forces including the U.S. Coast Guard who live in Hawaii, active, honorably discharged or retired, or their dependents or dependent survivors who live in Hawaii who are eligible to receive and are receiving benefits or services from the Sand Island Coast Guard Base in Hawaii.
Civilian employees of the U.S. Government headquartered in Honolulu, Hawaii, including civilian and military employees of all branches of Department of Defense.
Contractors and employees of contractors who regularly work at the Sand Island Coast Guard Base in Hawaii under contract with the U.S. Government except those who are eligible for primary membership in another credit union by virtue of their employment.
Employees of HOCU
Members of Selected Associations
Employees of Select Employer Groups (SEGS)
Immediate family members of and persons sharing a household with existing members can join HOCU.
Spouses of persons who died within our field of membership, retirees, volunteers, and organizations of such persons
Once a member, always a member. To become a member, you must belong to one of our groups by having a common bond. Please call (808) 777-JOIN for more information or email info@myhocu.com.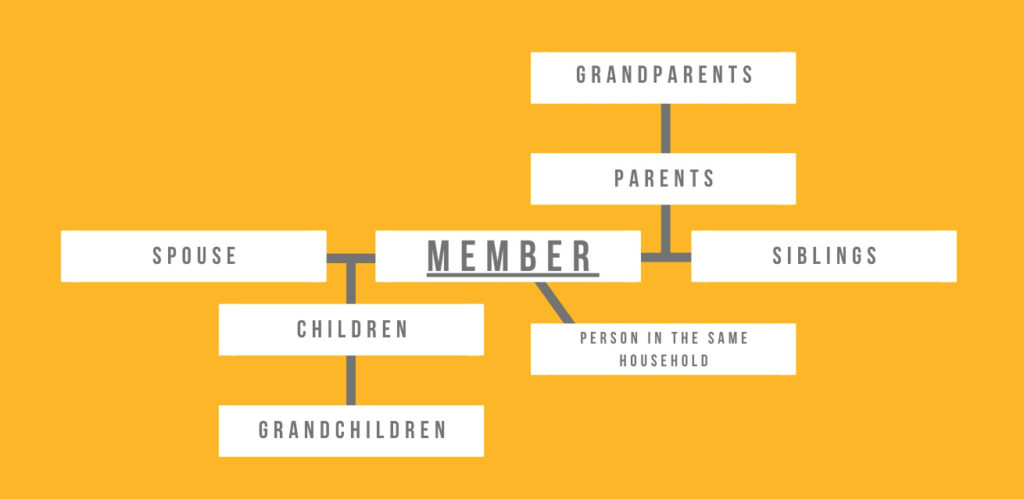 Let HOCU Help You
A better financial future is within reach. Get in touch to get started!
With over 30,000 surcharge-free CO-OP network ATMs across Hawaii and nationwide, HOCU makes accessing your money easier for you. Call us at 777-JOIN to learn more!