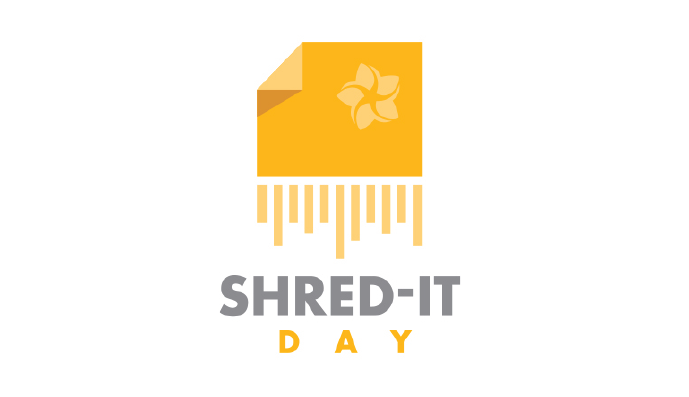 Shred-It Day is Back April 22nd!
Declutter your home and come join us for our FREE Shred-It Day! We'll have a Shred-It truck onsite to take your unwanted private documents. Here are the details below:

When: Saturday, April 22, 2023 from 8:00 AM – 12:00 PM
Where: HOCU Moiliili Branch Parking Lot: 2305 S. Beretania Street

This is one of our most popular events, so attendees may experience wait times. Limit 3 copy boxes per person. No reservation required, so get there early.

Please call 808-777-5646 if you have any questions.
---
Shred-It Day
Shred-It Day FAQs
1. Do I need a reservation?
No. It's a first-come, first-serve basis. We encourage you to come early for the event.
2. How does the parking work?
You will enter the branch on South Beretania Street on the far-left hand lane. There will most likely be a line, so please wait turn and the volunteers will guide you to a parking spot to unload.
3. Will the Moiliili Branch be open during the event?
Yes, the Moiliili Branch will be open for normal hours during the event. There will be designated parking for members only visiting the branch.
4. Is there a limit to how many boxes we can bring?
Yes, you can bring a maximum of 3 banker's boxes. The maximum size for each box is 12 in Width x 10 in Height x 15 in Depth.
---
Notice of Filming and Photography: When you enter a Honolulu Federal Credit Union ("HOCU") event or program, you enter an area where photography, audio, and video recording may occur. By entering the event premises, you consent to interview(s), photography, audio recording, video recording and its/their release, publication, exhibition, or reproduction to be used for news, web casts, promotional purposes, telecasts, advertising, inclusion on websites, social media, or any other purpose by HOCU and its affiliates and representatives. Images, photos and/or videos may be used to promote similar HOCU events in the future, highlight the event and exhibit the capabilities of HOCU. You release HOCU, its employees, and each and all persons involved from any liability connected with the taking, recording, digitizing, or publication and use of interviews, photographs, computer images, video and/or or sound recordings. By entering the event premises, you waive all rights you may have to any claims for payment or royalties in connection with any use, exhibition, streaming, web casting, televising, or other publication of these materials, regardless of the purpose or sponsoring of such use, exhibiting, broadcasting, web casting, or other publication irrespective of whether a fee for admission or sponsorship is charged. You also waive any right to inspect or approve any photo, video, or audio recording taken by HOCU or the person or entity designated to do so by HOCU. You have been fully informed of your consent, waiver of liability, and release before entering the event.